You are probably wondering what items to include in your c-section hospital bag checklist if it's already planned or scheduled.
Perhaps you decided to opt for a c-section delivery as you are not too comfortable with the pains and stress that comes with natural birth.
And interestingly, according to the CDC, one-third of babies born in the US are delivered by c-section.
As you can see, this is a trend among new moms, so you're not alone.
Personally, I believe that having either a planned or scheduled c-section doesn't make you less of a caring mom.
And as someone who has passed through a c-section for the delivery of my twins, I'll share with you everything you should pack in your c-section hospital bag.
This is especially useful for you if you're about to have a planned or scheduled c-section as an alternate form of delivery.
As you're aware, having a c-section will make you spend more days in the hospital compared to a vaginal delivery as there will be a delay because of the surgery performed.
So, you should be prepared for the long journey ahead.
Here are the things to put in mind for a seamless experience when packing your c-section hospital bag.
**The owner of this website, is a participant in the Amazon Services LLC Associates Program, an affiliate advertising program designed to provide a means for website owners to earn advertising fees by advertising and linking to amazon.com, and any other website that may be affiliated with Amazon Service LLC Associates Program.
C-Section Hospital Bag Checklist For Mom: What You Need To Pack In Your Maternity Bag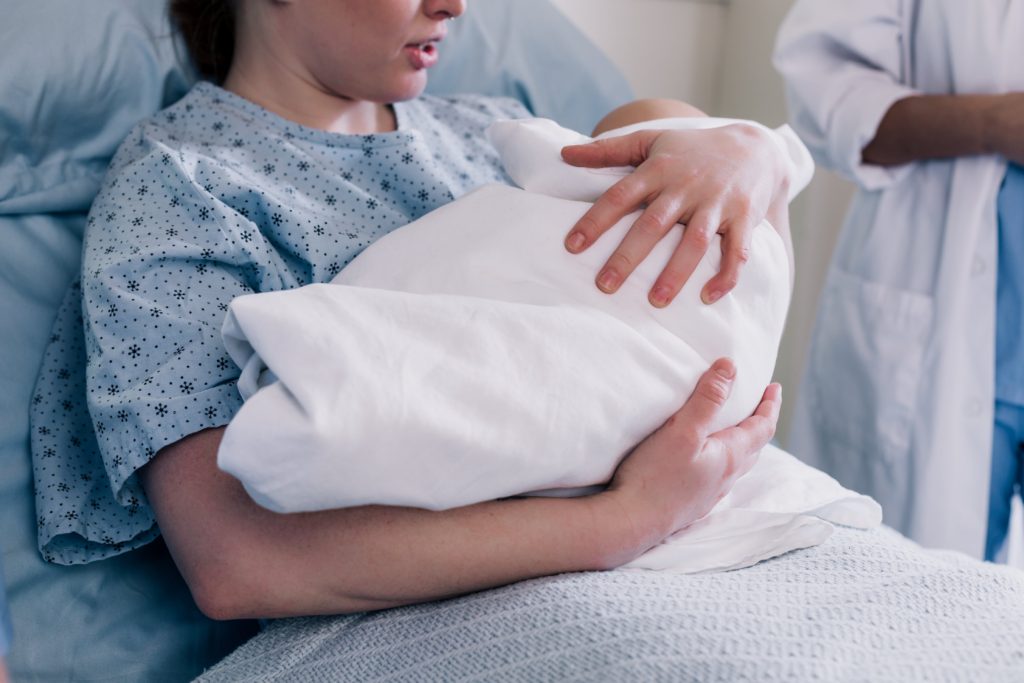 Essential Documents:
The first thing you want to pack in your hospital bag for a c-section is the essential documents like Photo ID, Insurance, and your medical record document.
In my own case, I called my hospital ahead of time to know the exact documents to bring along.
If you live far from the hospital, then it is better you check for the essential documents required from you.
Birth Plan for a C-section:
What most expectant moms do not know about c-sections is that be it planned or scheduled, they can always have their birth plan in place.
I was ignorant of this too, but since I have always known about the birth plan for a vaginal birth, I also came with it for my c-section.
So, it will be a great idea to have your birth plan in place before and make sure you go through it with your spouse, nurses, and doctors.
The birth plan allows you to see when exactly your baby is removed from your womb if you want to do so.
Plus, since after a c-section, they separate the mom and baby for cleanups, in most hospitals, you can mention that you want that to get delayed until you are ready.
You can get affordable birth plans planner on Amazon.
Pajamas:
Most moms planned to breastfeed their baby at the hospital, and I do too.
If you fall in the same category, then a hospital gown won't give you the comfort that you will need while breastfeeding your baby, hence the need for pajamas.
I packed two pajamas that are loose and have buttons that give me the freedom to breastfeed my baby.
After a c-section the last thing you want to put on is anything that will give you constriction. Stay away from such.
Here are some really nice Pajamas on Amazon.
Tea:
I didn't know about this too until I was gassy after the c-section and the baby was delivered. Aside from that, I noticed some spasms and cramps.
You know, after surgery, the air is trapped in your system, right? Well, the best remedy to this and other issues is to drink peppermint tea.
Because I didn't understand its importance, I didn't pack any peppermint tea in my hospital bag.
Peppermint tea emulsifies fat and aids the facilitation of bile to the liver, which clears your liver and digestive system.
Compression Socks:
After c-section, you will be immobile for a certain period, and this could cause an improper flow of blood through your feet, which can as well cause swollen feet.
A compression sock will prevent your feet from swelling and regulate it too.
You can go for some of these amazing compression socks for women after labor on Amazon.
Pads:
For this, you will need them in their dozens.
After delivering, you're most likely to encounter a serious bleeding experience.
You will be surprised and even think something is wrong, especially if this is your first time of having a baby.
At first, I thought it was the accumulation of the periods I missed until the doctor explained exactly what happened. So, you will do yourself good to come with a lot of pads.
You can buy pads for after baby delivery on Amazon.
Snacks:
The nutritional value of fiber is why you need to pack along some of your favorite snacks in your c-section hospital bag.
I made sure that I packed snacks rich in fiber and other nutritional elements.
I couldn't eat most of the food that was given to me in the hospital and snacks was all I craved for.
Water Bottle: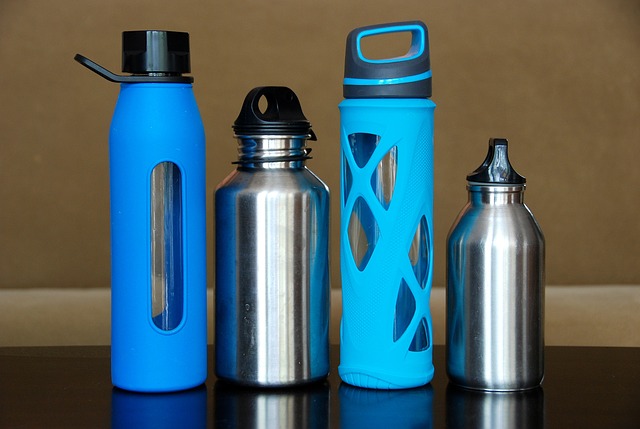 You will be dehydrated after a c-section, and water is just what you need.
Not only that, water also serves as an essential element in your healing process, constipation, and the production of breast milk which is vital for your new baby.
Ensure you go with a water bottle that looks fancy, as this will keep you attracted to using it often as needed.
Toiletries:
You will thank yourself later for this, if you take it along.
I mean, how valuable will things like toothpaste, toothbrush, balm for your daily use be?
You will need to be healthy and clean. Of course, the hospital will provide you with some toiletries like soap and necessary things.
But if you are like me and like to feel at home away from home, then you will pack your toiletries like deodorant, lip gloss, makeup, hair ties, and even headband should you plan to use them.
You can check Amazon for some options which you can try out.
Bathrobe:
With labor comes some blood and different stains. c-section is not different.
So, you will make the wisest decision by not depending solely on the hospital gown that will be given to you.
It's good too, only that it doesn't contain stains and blood like the bathrobe you will be using.
Nursing Bra:
Since the baby will feed mostly on your breast milk, then you want to bring along a nursing bra that will make your breast comfortable.
Nursing Pad:
Consistent breastfeeding will lead to a leak in your breast milk. A nursing pad will serve as a guard against this and keep leaks in check.
C-Section Hospital Bag Checklist For Dad: What You Should Pack For Your Partner
Below are some of the things you should pack in the c-section hospital bag on behalf of your partner:
Entertainment Items:
You won't believe how easy it is for partners to get bored at the hospital.
To make the stay interesting for him, bring along one or two things that he finds entertaining at home to the hospital.
My husband plays scrabble a lot, and he likes it too, so I packed it, and while he was bored, he will play it with some patients in the hospital.
Digital Camera:
Phone too could work, right? But my spouse and I wanted the experience to long-lasting, and since the battery lasts longer than most phones, we preferred it.
Your spouse should make use of the digital camera properly by ensuring to capture and record the moments you both had in mind.
You can get cool and affordable cameras on Amazon.
Books and Sports Papers:
His favorite classic or any book should be packed too. You can make it a collection of light books between two to five pieces.
Snacks:
The hospital doesn't recognize your partner as a patient, so no provision of food would be made for him.
To ensure that your hubby doesn't go hungry his favorite snacks should be included in the c-section hospital bag.
What To Pack In The C-Section Birth Bag For Your Baby
Here are the few things you should keep in mind when packing the c-section hospital bag for your baby:
Car Seat:
It's important you know that there is no way you will be allowed to leave the hospital without a proper and suitable car seat for your baby.
This doesn't mean that the hospitals are strict, rather they're following the law.
My spouse had gotten a car seat before the d-day. So, this gave us time to learn how to use it—pack and unpack it.
Here are some high-quality car seats available on Amazon.
Baby Nail Cutter:
When babies are born, they are as innocent as a blank page. Some babies come with nails after birth, and to prevent them from scratching their faces or body with it, hospitals provide mittens.
You can as well get one for yourself too.
If you don't want to use the one given to you at the hospital, then a baby nail cutter will come in handy.
When trimming the baby's nail, you should be very careful.
We all know how fragile babies are, isn't it?
Pacifiers:
Although most hospitals will make provisions for one, you can decide not to use it.
Outfit for Pictures:
One of the ways to make the day you give birth memorial is to pack several outfits for your baby to take pictures with them.
Since you'll be packing a lot for this, there is no need for the going home outfit again. I chose one of the outfit for pictures for such.
Surgical Spirit:
Although this is available in the hospital, you won't regret going with one. In fact, it will still be useful even after leaving the hospital.
What to Pack In Your Postpartum Hospital Bag After a C-Section
After a c-section, for your healing process to be speedy, you need to be careful of the things you do, wear, and use.
During postpartum, you should know that wearing anything that could hinder your quick healing is not recommended.
For me, I ensured that nothing tampered with the incision on my belly.
Here is the list of things that you should pack in your c-section hospital bag for a postpartum:
Belly Band:
This is one of the most important items that should be in your c-section hospital bag in readiness for the postpartum.
In fact, it should be the first on your list. This is because it will aid the facilitation of the incision.
After the delivery via c-section, my belly was left with scar and incision.
So, the hospital gave me a stomach binder which I didn't find comfortable and suitable. That's why I pulled my belly band to use.
By using it, I was able to prevent the scars from swelling and reduce the pains that occasionally come with the healing process of a c-section.
One of my nurses also encouraged me to use it as it helps with spine alignment.
You can check out some of these amazing belly bands on Amazon.
Stool Softener:
Most new moms experience constipation a lot after c- section.
This is why hospitals make provision for stool softener. However, there is no harm in going with yours.
This is because hard stools not only make things difficult but also cause pain to your rectal.
With a stool softener, you'll make your bowel movement soft and relaxed.
Comfy Clothes:
After a c-section, the last thing you want to put on is tight and uncomfortable clothes.
So, make sure you pack comfy clothes in your c-section hospital bag.
If you prefer to wear a hospital gown, that's cool too.
Just make sure that it is loose and comfortable. That way, you can move freely without any muscle restriction.
High Waist Postpartum Mesh Underwear:
I almost missed out on packing high waist underwear until I convinced myself to do so. And I was happy that I eventually did.
This is because, after the surgery, the underwear I initially put on was very close to my incision and uncomfortable.
After noticing the discomfort registered on my face, my spouse reminded me I should try wearing my high waist postpartum mesh underwear.
And lo-and-behold, it fits perfectly above the incision part.
Folder:
You will surely have more than enough documents, prescriptions, procedures, and routines to follow during your postpartum. So, having a folder will help a lot.
You don't want to misplace or have a hard time finding an important document, so getting a folder or an envelope is a must.
If you like to organize things like me, and you want to get whatever you need as soon as you can, then you will write out in detail the doctor's instructions on breastfeeding, medications, and incision.
Afterwards, you'd put everything in a folder.
C-Section Hospital Bag Checklist for Twins: What To Pack
Below are some extra things you should pack in the hospital bag for twins if you're undergoing a c-section.
Diapers:
You will need them a lot. At least for each baby, pack nothing less than ten diapers.
Also, since you are not sure of your baby's sizes yet, it is safe to pack size 0 Five apiece and size 1 five apiece.
You can always buy diapers on Amazon.
Nursing Pillow:
For the comfort of your twins' babies, it is recommended that you get a nursing pillow for each of them.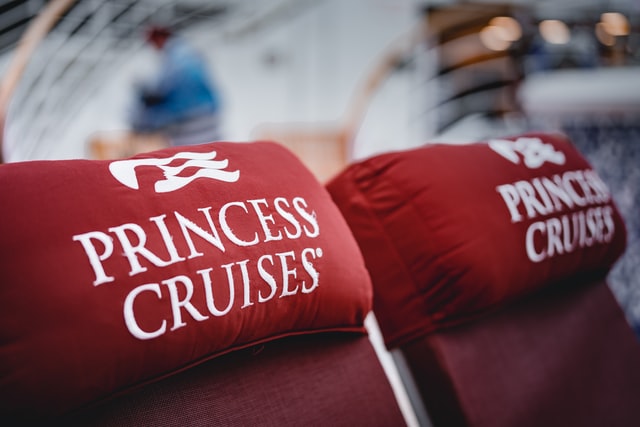 This is because you will stay for a couple of days in the hospital for the incision and other treatments after the c-section.
Blankets:
Hospitals are warm most of the time. However, you want to get each of your twins' babies a blanket should the environment get chill.
Also, our bodies react differently to weather and the environment. For babies, you want to be careful.
Hands-free Breastfeeding Pump:
This is very important, especially for an expectant mom of twins.
Breastfeeding could be a challenge for a single baby. And could even pose a bigger challenge for twins babies.
With the breastfeeding pump, you will get the milk ready for the babies when they are not feeding or sleeping.
We wrote this in-depth review of the best breast pump for working moms. You can check it out.
Final Thoughts
In this post, I've walked you through everything you need to pack in your c-section hospital bag.
While the list isn't exhaustive, these are the most important things I packed in my hospital bag when I had a c-section.
Also, a lot of new moms I spoke with mentioned that they packed most or all of the things mentioned in this article.
To make sure that you don't miss out on anything, I highly recommend that you have a printable c-section hospital bag checklist handy.
Are there additional items you packed in your c-section hospital bag that wasn't included in this post?
Kindly share your thoughts with fellow moms in the comment section below.